Starting with my life I had a macabre laundry two days ago. I wanted to do everything fast and energetic (and go faster to slumber on pretty red sofa) but when I was picking out washing powder my head was stopped by a door frame. I cursed heavily seeing myself with a headache for the rest of the evening, raised my head and saw something quite disturbing in the mirror. My face. All in blood. And it wasn't stopping.
So now I have stitches in my head and scare friends by brushing aside my hair (no holes visible if I keep my hair the usual way) and also get a deja vu feeling on History of Movies when we are shown parts of movies with people covered in blood xD
So I say, doing laundry is dangerous, it should be forbidden.
I've got a pretty
get well gift
from Megan!
Now onto some fantarding. I mentioned earlier that I watch kids anime now. I got quite into it... I mean, seriously, it has so many amazing characters it's so hard to choose your favorite >___< And I even did some fanart! : D Nothing amazing though, 'cause I still need to find myself in the world of fanart.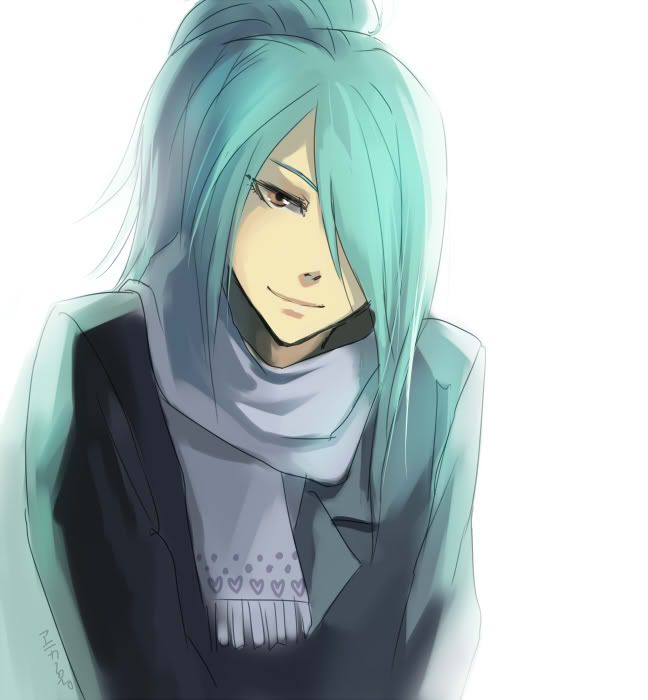 Kazemaru! I like his turquoise hair. And "turquoise" is a key word here.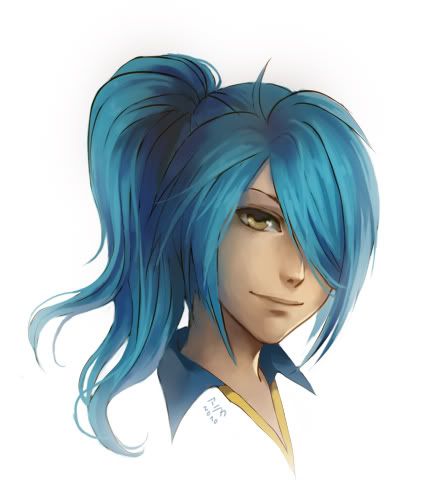 Hiroto is so fun to draw! >__< I really feel like drawing him more ♥
This one was a request from Lancha. She drew me
Tsunami
My cat is all pretty and everything, but I think it's high time to post something new.